use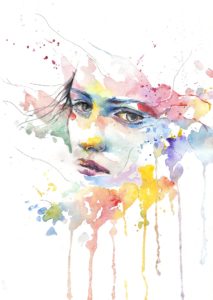 FACIAL DIAGNOSTICS

A Biochemical Healing Method of Dr. Schuessler

The human body needs minerals for every function. When there is a deficiency of one or more minerals, the body will go looking for a supply. Long-term this lends to even greater deficiencies.
In a perfect world, a healthy diet supplies most of these minerals. However, today's lifestyle, which are often busy and stressful, our bodies are under pressure to find sufficient and high quality minerals.
Failure to do this leads to low energy levels, lack of concentration, mental health issues, metabolism and weight issues and can eventually result in loss of health.

A scientifically researched and proven biochemical therapy that helps to detect these mineral deficiencies, was designed by Dr. Wilhelm H. Schuessler over 130 years ago.

Facial Diagnostics combines features like facial skin, change of colour, formation of shine, shadows and wrinkles (yes wrinkles) to identify mineral deficiencies – often long before physical symptoms show – offering a powerful preventative modality.

Mineral deficiencies can often be the underlying and overlooked cause to a lot of what we consider common ailments and every day health issues.

A premise of Schuessler's biochemical therapy is that for a cell to be healthy, it needs the correct nutrition. The good news then is that by supplying the correct minerals in the correct dosage, the body will then be enabled to heal itself, naturally and organically.

I use and prescribe the original DHU Schuessler Mineral Salts. These can be supplied to you following the consultation.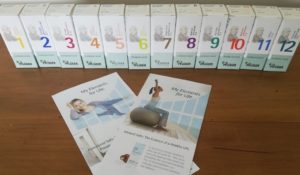 Facial Diagnostic Consultation – Initial (1 hour – $105)
The initial consultation is an in depth conversation, in which we look at a comprehensive questionnaire, your face photos and an analysis of your facial signs, symptoms and history.

Facial Diagnostic Follow-Up (up to 30 minutes – $60)
These follow-up consultations are essential to your success and understanding of your symptoms and progress. They are to provide useful insights, support and accountability for your use of the mineral salts. 
Initially, follow up consults are recommended every 2 week until there is a shift in progress.
More about the mineral cell or tissue salts
– they are natural to the body
– they can be used in conjunction and addition to any current medical or nutritional plan
– they are homeopathically prepared
– they are quickly absorbed and easy to take
– they don't overtax the body's metabolism and energy levels
– no known negative side effects
– safe for use by everyone, including babies, kids and pregnant women
– not to be confused with medication, supplements and vitamins
– they work slowly and profoundly and need to be taken for a length of time for lasting results
If you've been feeling off, have tried many things without success or have ongoing physical, mental, emotional issues and are looking for a 100% organic natural and truly effective way to heal, book your FACIAL DIAGNOSTICS consultation below.
TESTIMONIALS FOR FACIAL DIAGNOSTICS